---
Make this a holiday to remember while you take a break from your loan payment!
Loan Details
Maximum loan amount $5,000.
Annual Percentage Rate as low as 9.50%*.
12 easy monthly payments. A $2,500 loan = $219.21/month.
Offer valid through 01/31/2024.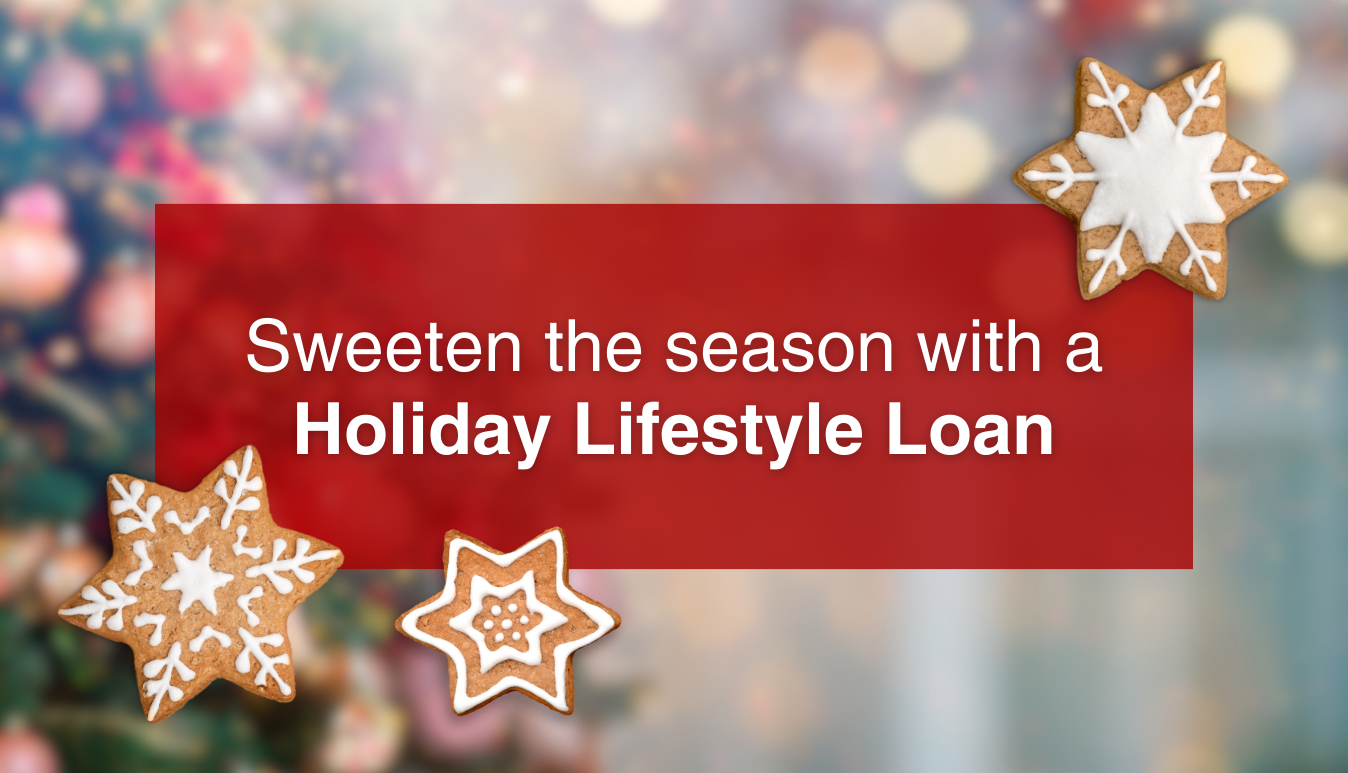 *APR is annual percentage rate. Rates quoted "as low as," subject to credit approval. Rate may vary based on your credit history. Maximum loan amount is $5,000. Minimum loan amount is $500. Maximum term is 12 months. A $2500 loan is 12 monthly payments of $219.21.
Offer valid November 15, 2023 through January 31, 2024.
Together, We're One. Learn more about us here.