While much has changed in the last 75+ years at One Credit Union, our purpose has not. We are a member owned institution, so unlike a bank that works to satisfy far away shareholders, we work for you, our member. At One CU, when you achieve your financial goals, then we achieve our goals, working together.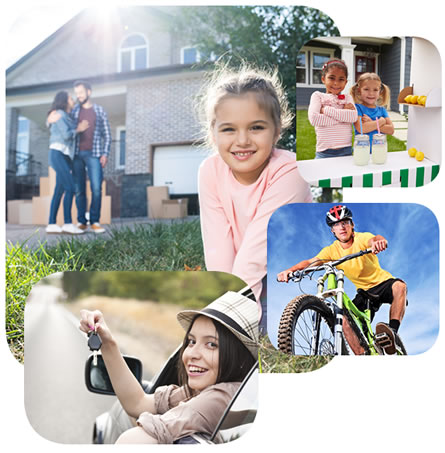 Together, we're One.
Most of all, it means our earnings are returned to you in the form of higher savings rates, lower loan rates, lower fees and unparalleled member service. We work in your best interest!  We know you work hard for your money.  And at One CU, we make your money work as hard as you do!
How can we help you, Boss?
Vision
One Credit Union will help our members achieve their financial dreams.
Mission
One Credit Union provides valued financial products with service that exceeds expectations at every stage of our member's lives.
History
In 2010, United Community Credit Union (established 1943), Champlain Valley Credit Union (established 1952), and Bryant Federal Credit Union (established 1956) merged to become One Credit Union. In the beginning, membership was restricted to stone workers, teachers, and factory workers.
Who Can Join
Today our membership is community based – anyone who lives, works, worships, or attends schools in the State of Vermont or Cheshire, Coos, Grafton or Sullivan Counties in New Hampshire can join. All immediate family members are also eligible. Organizations composed primarily of the people in our eligible areas are welcome to join.